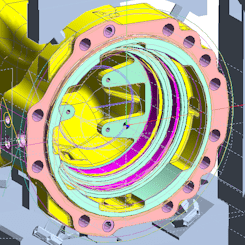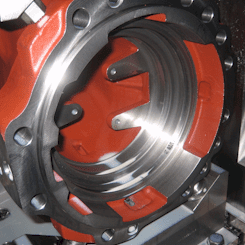 Programmeerservice
ATS EdgeIT biedt naast een complete CADCAM oplossing ook een unieke Programmeerservice. Steeds meer bedrijven krijgen eenmalig een complex product te maken of hebben een piek in programmeren. ATS EdgeIT kan bedrijven assisteren met een professionele CNC programmeerservice.
Op basis van een tekening kunnen wij een 3D model maken en deze voor u programmeren. Als u al een 3D model heeft, dan kunnen wij zeer snel een optimaal CNC-Programma voor u maken. Dit doen we in overleg met de klant, zodat een adequate service gegarandeerd is.
ATS EdgeIT heeft gecombineerde CADCAM-Programmeurs / Verspaners met jarenlange ervaring in dienst. Programmeerprojecten welke reeds door ATS EdgeIT zijn uitgevoerd, zijn onder andere in de volgende sectoren:
Naast de eigen programmeurs werkt ATS EdgeIT ook samen met enkele gebruikers, om grote projecten in samenwerking te kunnen doen. U kunt door middel van ons formulier een aanvraag doen voor programmeren of u kunt ons direct contacten. U kunt dan gelijk in de praktijk zien, hoe snel onze oplossingen uw machines en productie optimaliseren.